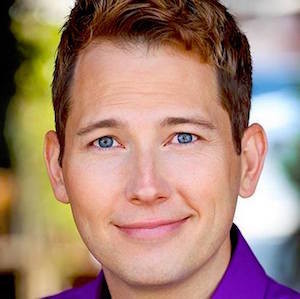 Shawn Ryan, exceptional cabaret singer, actor, writer, producer, director, and camp founder/director took his first step onto a path of theatrical success as a six-year-old singer in a stage production of Oliver. The short version of his reaching goals is, in his words, "Work very hard." He stayed right on that path and followed every detour he found, each one leading into some new insight or opportunity and pushing his career happily ahead.
He loves every moment of his life and always did, with the exception of a short stint waiting tables early in his career when parts were, for a very short time, scarce. And, then an early three-week bartending stretch, which, his husband, on seeing how unhappy Shawn was, encouraged him to quit. When Shawn hears about young actors who say they are saving their money so they can explore their art, he asks if they are getting in their own way by kidding themselves and going out on Friday, Saturday and Sunday nights. Shawn also knows that although luck plays a part, getting up every day and being undeniably good will bring notice.
His work has been so varied that it is best to hear Shawn's delivery that holds such inborn spark, gratitude and intelligence that you will not wonder for a moment why success has followed him from genre to genre. Perfection precedes his every step. Shawn had a wonderful role in the television series Bones, has written his own cabaret shows and movies, one of which is entered in a major film festival.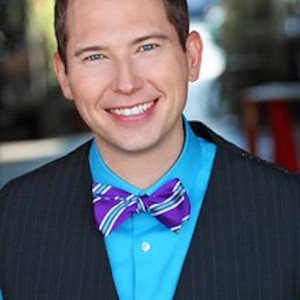 In answer to the often-asked and very good question from fans as to why he does not have his own television sictom, his answer is as intelligent and unassuming as is everything else about him. He says, "Maybe we all need to look at the moment, and maybe that seventy-five minutes with those sixty-five people at the cabaret show is enough, just perfect." In addition to all the many levels of his performing, he founded and runs a sleep-away theater camp for children now with three locations and a thousand students all being taught be well-known professionals. Of a theater camp that once performed the Sound of Music, Shawn says, "That was great for the person who played Maria, but the rest of the kids had to choose between a Nazi and a nun. What that fun?"
Shawn talks about his relationships with co-performers, people he has worked with, movie people who have taught him important lessons, adult friendships he has with people he once knew only from their own television shows, his gratitude to the movie studios, his transitioning to cabaret shows, his work with the brilliant cabaret singer and actress Andrea Marcovicci, his Young Actors Theater Camp, and so much more.
Love letters in his life? He has written them for years, three or four a week to his husband. And, although those letters must be great, it is what is doing with those letters that is the bolt from the blue. Hint, he has turned them over to a prominent interior designer for presentation. Yes, genius of a gift this collection of letters is, but then Shawn Ryan, for whom every day is joyful, is a genius of communication.