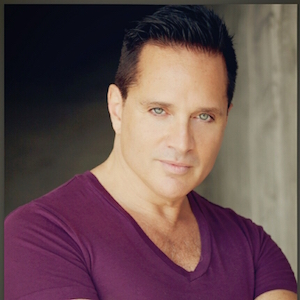 Michael Vaccaro. For those of you who know him, that is probably all you need to hear, because you know about his NYC origins, his having grown up under the influence of television in the 70s and 80s, and his first movie role when he was 8 in that Robert Altman film. You know about his being Baby John in years of West Side Story on stage and his time on the soap Another World. You also know, and may be one of the stars of his own creation, the sitcom Child of the '70s now in its fourth season.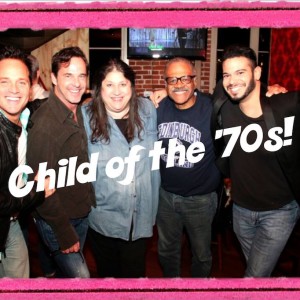 I wonder if you know how he came about doing this, having been an actor all his life but never written or directed and how it, as he says, "Boom, kind of wrote itself" once he started. You probably know his love for the sitcom Rhoda and how he, yes, as an openly gay man in Hollywood before it was totally fine, identified with her journey. And having said all that about how much you know if you know Michael, if you don't know Michael Vaccaro, listen to him talk about his work, his views, his life, how his sitcom blew right into full form, and who plays what roles.
If you do know Michael, listen anyway, as you may still be surprised at some of the details he shares about himself, why he identifies with Rhoda, and what he says about industry friends as well as some of the stars of his show.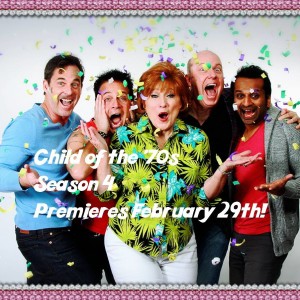 Michael is what you would have to call an exuberant sparkler who manages to get not only a lot of experience into every sentence but the feeling behind every experience just by the tone of his voice and the delicious supersonic pace of his narrative. Probably why is such a good actor, writer and director; he ideas are clear, and his enthusiasm is contagious.
His love letter? Get a box of Kleenex! The intelligent gratitude and love he has for this woman is a lesson in having paid attention to blessings. Michael Vaccaro's life is kind of a one-man road map in taking on new possibilities because, in his own words, "Anyone can do anything they want." And, he did.