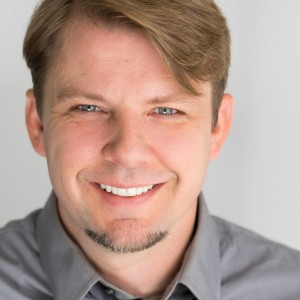 A slatcher. That, in a word, is what Tobias Forrest says he is. "Actor slash singer slash writer slash comedian slash whatever will not pay you. If you can't get an acting job hopefully you can do something else." Tobias has always done a lot else beautifully and done it fearlessly.
He says he never had a semblance of what family was until he was adopted by his aunt and uncle after having lost both his parents at the age of 9. His parents knew he was misbehaving, although they never caught him, they asked him, "How would you like to go to military school?" He said, "I'll accept the challenge. Let's get to it." He says, with the same intelligent spark that he says everything else, that it kept him out of jail. This conquering attitude, coupled with remarkable talents, has held Forrest in good stead throughout his life. He sang in a German opera in Carnegie Hall, majored in psychology once by default and once by choice (neither took), always had a talent for art and was passionate about jewelry making. He loved the outdoors and went rock climbing every weekend, skiing off cliffs or, as he says, doing whatever he could to risk his life.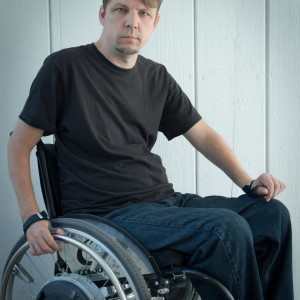 Then came the weekend in the Grand Canyon and the dive into water too shallow. He knew he had broken his spine and was paralyzed but held on under water as long as he could.  Tobias talks about that moment he knew he had reached the end of  his life and the realization that he had lived a wonderful life, that he was loved and that was enough to say life was worth it. But he floated to the surface, and the rest of that journey from a miraculous resuscitation to living on a respirator for 2 months to learning how to live as a quadriplegic then paraplegic and the journey to his present acting career and entrance into the world of play-writing is a tribute to Tobias's talent, overwhelming strength and adaptability.
There is so much more, so best listen to him tell it in a voice that carries a sensational sense of humor, endless charm, and a profound appreciation for everyone in his life. His love letter? To the parents who adopted him and from whom he says he got exactly the same amount of love, respect and support that the siblings (who used to be his cousins) did? Maybe to himself. How about the friends who take him surfing? The person who gave him his first acting job? So many choices. Whatever he writes, it will be a love letter worth keeping forever.