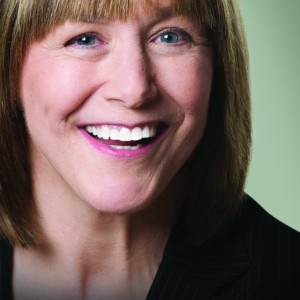 Geri Jewell, where to begin? A well-known accomplished actress who is a marvel of communication, success, honesty, wit, insight, courage and so much more. And how aptly named. She does, indeed, carry the glow of a brightly polished gem. How one step led to the next starting at the age of 12 with a Special Ed school visit from the clown Emmet Kelley Jr. is a lesson in paying attention to what you want out of life.
The start of Geri's success may have been the love letter to Carol Burnett that Geri wrote at the age of 13, but real credit for success goes to Geri's own courage in writing that letter, so much more than a fan letter. It was filled with Geri's own hopes of being like Carol Burnett when she grew up. One more thing. Geri said she had cerebral palsy and wanted to know what Ms. Burnett thought. Listen to Geri talk about the letters so filled with admiration and trust and the letters she got back with advice that gave her the encouragement she needed to follow her own heart and sense of purpose, which led, one step to the next to meeting Norman Lear who knew she was funny but was ahead of her time, the role of Cousin Geri on the Facts of Life, and much more.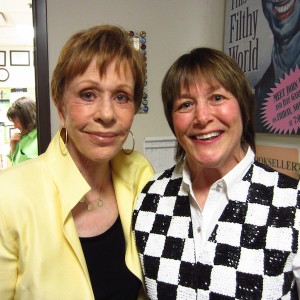 This is a complicated journey with so many wonderful twists and turns starting with parents who did not coddle her, her surviving Special Ed classes with their pros and cons, the courage it took to take to the stage for the first time when she was terrified but an accidental mistake came to her rescue.
What is the first thing Geri hopes people will see when they see her? Simple, really. She wants them to see the real Geri, the essence. And, that is a gift you are lucky to receive, the real Geri. Best advice here; just listen to this joyful, funny, serious, instructive interlude with Geri Jewell. Delicious.