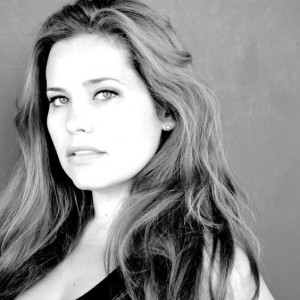 Actress Lexi Marman effervesces whether she is speaking or listening, both of which she does with a joyous intensity. Her indescribable light seems to enter the room even before she does. When she offers the words she lives by, "Don't let what you can't do stop you from doing what you can't do," you wonder what her "can't-do" might be. Answer is simple. She does not have a "can't do." What she has is a unique difference in the world of acting. Lexi has been deaf since the doctor gave her, at birth, a very wrong dose of a medicine meant to reduce the fever she was born with. She beams that enthusiastic Lexi Marman smile as she wonders aloud what she would say to that doctor today since she knows she is on exactly the path she was meant to take. She is aware that being deaf, that is, being different, may, for her, have had its advantages.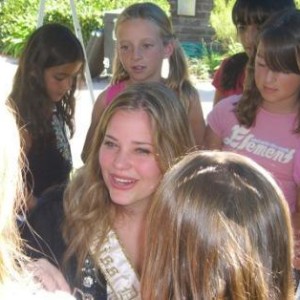 To hear her talk about her life, growing up deaf (she did not learn to sign until high school) her remarkable parents, her career (how she got her first job as a child is so her!), her stint as a tour guide for Universal Studios, how she met her husband (yes, love at first sight), her work with the Disability Awareness Foundation (and to see how she personally has been disabled by nothing at all), the baby she is expecting soon is all to bathe in the joy of Lexi Marman.
Her love letters? You won't be surprised at who will get them, but you will most likely be surprised at the particular sensitivity Lexi has to what is written in handwriting especially her mother's, and to learn about the stack of them she has from some grateful children. Click and listen. You'll be glad you did. I know I was.