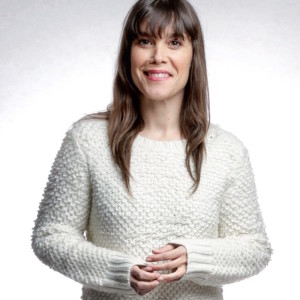 It may be a little murky how St. Valentine became synonymous with romantic love, but it is no longer a mystery as to how Angi Brzycki did. She wanted a project to bring back the love letter, so for the entire year of 2013 she circulated weekly love by stealth. Every Wednesday she typed a love letter, made 100 copies, went to the SF Weekly boxes, took out all the papers and inserted those 100 love letters. That is 5,200 people a year who got an unexpected declaration of love. She did not sign them. There was no way for people to reach her. Rather than write the letters herself, she finds poems, song and lyrics of well-known people, a task that takes time and insight.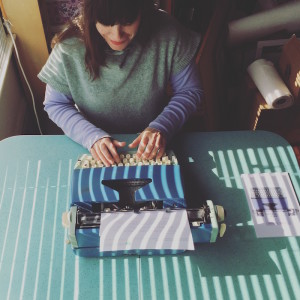 That anyone could be the recipient of this anonymous gift of affection was satisfaction enough for Angi. When the desire to share the project overtook her, she presented the letters at a Valentine's Day book-store event. Then to preserve it she put it into a book, called simply Love Letter. Angi, who is, by profession a librarian, talks about quite a bit here. She will type a love letter on behalf each person who buys her book. She confesses to one daunting challenge in designing a love letter to someone's crush. She talks about Facebook communication on more levels than you may imagine even existed as well as the authenticity of Facebook friendship and the potential for transitioning into real life relationships.
While Angi is very much an original, thinker focusing on the depth and details of communication, she is also documenting some significant trends. Because she is a treasure of a woman who knows the importance of feeling cherished and is doing something about it, do yourself the favor of hearing her tell her story.