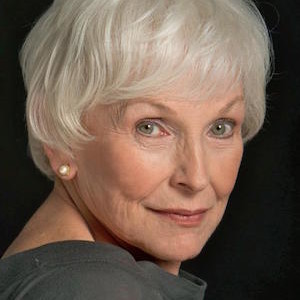 You may know the actress Ann Benson from movies and television – CSI, Pranked, Mad Men, and Off Their Rockers (with Betty White) to name a few. You may know that she is the writer Jerry Segal's wife, and mother to actor Robby Benson and fashion designer Shelli Segal.
What you may not know is a great deal more about this exceptional woman who began acting in the 2nd grade when she was in every play, knew everyone's lines, and was quick to recite them, who had a Children's television show that beat out Howdy-Doody in the 50s, and who loves doing comedy for the service it renders. Ann talks about her life as it was then and as it is now, about her recent audition that earned her a role on the CBS television series Scorpion, about her exceptionally talented busy family, about personal memories, and what she holds most important in her life of continuing and varied successes. She has something to say about cellphones, Lyft, and the generations who grew up without television, texting, Netflix or Amazon.
Her love letters? Well, her husband wooed her through beautiful ones, and she has some interesting thoughts about email as a letter-writing tool..