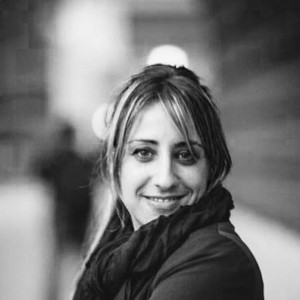 Cecile Puretz, a native born San Franciscan, is now working to make The  Contemporary Jewish Museum accessible to all people with disabilities. Yes, this goes interestingly and far beyond ramps, public transportation and ADA requirements to the very art itself. As there are many ways to see, might a musical interpretation of art be a way to share the visual with the visually impaired? What about sense of touch?
Programs that include everyone go a long way to repair the damage of isolation that comes from disability, and to hear Cecile talk about her hopes for museums without exclusion is to see that many disabilities need not be disabling.
Cecile, is the daughter of a Jewish father from New Jersey and a French Catholic mother from a very small medieval village in France. Who Cecile is today is very closely linked to her father's sensibilities and so much that he taught her about life and compassion. Listen as she offers us a lovely look into her own family, surviving the sadness of her father's passing, the strengths she got from him, and how certain music is still a message from him.
Her love letter and her own history of writing letters, some mailed and some not? Rather extensive and very interesting.