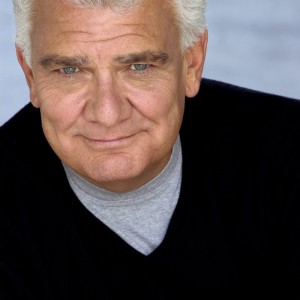 On first sight, it is clear that actor Daamen Krall is having a very good time at life. He has a spark that precedes him into the room, and without even trying he shares his joy. From a family of Dutch immigrants, he was born in Los Angeles, lived his boyhood in South Central LA, moved with his family to Ventura and from there is was, after high school, off to study acting at Ventura College, that he says was, in the late 60s "fantastic, with two Phds, a costume designer from Vogue and a set designer who was a well-known watercolorist. Next UC Irving when it was new and the trees were saplings and then off to South Dakota for a season of summer stock that lasted 20 years.
He was, by progressive turns, student, actor, costume designer, director, associate professor. But the pull of family brought him back to LA where he found a most unusual and fascinating niche. Voice. If you wonder whose voice it is you are listening to when you hear a period piece politician going on about taxation, representation and tea, wonder no more. Daamen is the voice of the filibuster. Daamen, particularly well known for train station announcements, talks about the details of his craft and areas of movie making you may not have known. Hint, the background actors in those party scenes are just moving their mouths. The process is a specific and well-orchestrated business to bring authenticity to details of a movie.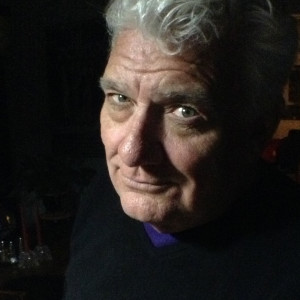 He talks about his own life, the importance of radio drama, taking his mother in to live out her last years with him, the short film he made based on a true story about two married-to-women men who meet on the internet and fall in love, his work in dramatic radio and his upcoming web-series, a very ambitious project now in post production.
His love letter? To the script-writers who brought him into his radio work at just the right moment in his life, and the role that Facebook played. Listen to him talk about it all in his own voice, the voice you may well know know from his stage work as an actor in any number of movies.