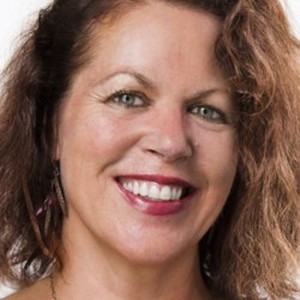 Dana Fredsti, author of the Ashley Parker series and other modern horror stories, is a spellbinding combination of talents, charm, good cheer, quirky attitudes, a courageous sense of good against evil and love of animals.
It was years ago at a Renaissance Faire that she stood in line waiting for a turkey leg and piped up an "I'll do it," in response to a cute guy in a white shirt with big flowing sleeves standing next to her lamenting that his combat partner had bailed. This performance and further study with this man who was, as luck would have it, a theatrical combat instructor and choreographer led to a significant career as a Hollywood stuntwoman.
Dana, who has been writing ever since she could string words together, says she likes being scared. As a child she was drawn to books on vampires and werewolves. She always liked horror movies and, although it does not happen often, she still likes a movie that can scare her. Dana talks about favorite movies, the difference between zombies and vampires (one is sexy, the other is just a re-animated corpse with a craving for human flesh) and her own childhood experience with shapeshifters she suspected lived in her house. She shares her fascination of being eaten alive by some animals while she is quite at home and comfortable with other predatory carnivores. With Dana it is easy to understand the fascination and fun of fear.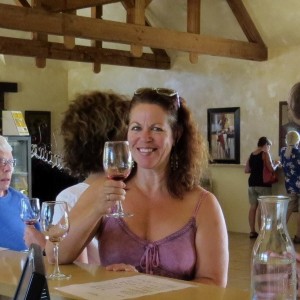 Love letters? Lots of them. Having been born before computers and internet, pen-pals were a big part of her life. She still has letters from her ex, few but treasured. She has letters from her husband (the writer David Fitzgerald) who is a very romantic fellow. Unbridled romance holds as much sway with Dana as unbridled horror.