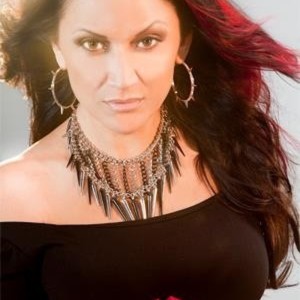 Being an angel is not for the faint-hearted. It calls for diligence, fearlessness where others fear to tread, physical stamina, and a deep-seated sweetness. Add candor and a sense of humor and you get actress, dancer, choreographer and singer Auti Angel who fits the bill to a T.
From her childhood of singing and telling stories into a tape recorder that was a gift from her grandmother, managing her way through the chaos of abuse, finding her religious faith, leaving home at 18 to find her way in this world, becoming a dancer and choreographer, surviving a car accident that snapped her back and severed her spinal cord leaving her paralyzed from the waist down to her present life as an actress and singer, hers is a lesson in life lived beautifully.
The angel part? Her mission, after her own car accident, in addition to continuing on her own creative path, was to return to the rehab hospital to encourage other newly inured patients to know that life still goes on beyond the wall of the hospital, to show women they can live with any obstacles. She and her husband chose to share their marriage counseling on television. She teaches school children about life using a wheelchair. She is very clear that there is a miracle in everything, even in the loss of something. Auti is a bright beam in this world with the power to light any road with her commitment to bring others back from the brink of hopelessness and to see that helpless is a state of mind. Disabled, no. Differently abled, absolutely.
And, never one to pass up a chance to accessorize a look, you will probably laugh out loud to hear Auti talk about her need for something awesome in a wheelchair. Listen to her talk about all this in the irresistible voice you may already know from her work.
Her love letter? She does not miss a beat to answer that. Her mother. Although life was difficult, it was not all negative, and she has some thanks to express to her mother.