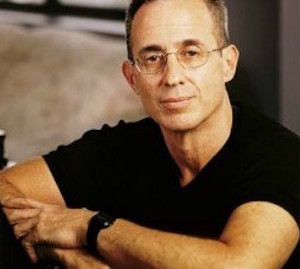 When there is more talent than time, what is a person to do? Aha, you do what David Friedman does. You do not let time, doubt, pounding heart or tomorrow's to-do list stand in the way. You do what David does. You do not dawdle in the past or future; you live in the moment.
David's main career, should you feel the impossible need to categorize, is as a Broadway, film and popular song composer for many of our best-loved singers, conductor, lyricist. You would think this would be enough, but there is more. He is equally successful as an author of The Thought Exchange and public speaker, and is  a regular guest on the Today Show Everyone Has a Story Series with Kathie Lee Gifford on which he writes a song each month and performs with a current Broadway star on the first Thursday of each month. He travels in his realm of public speaking. And, he has time for a family and social life!
May I invite you to listen to David talk about The Thought Exchange, his metaphysical system for paying attention to the signs your body is sending you and finding your way to living a sensational life. David's life is, as you can see, sensational and then some. Visit David's website for information on his work, his shows, his music, and his speaking engagements like the one in San Francisco California right now this weekend where you can take part in his music and his motivational speaking, which he does with compelling candor, inimitable wit and the ability to present the complex as utterly accessible. His love letter? To himself I hope.