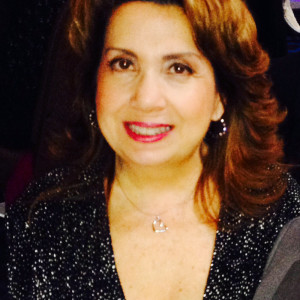 Dr. Marylou Naccarato used to work for the IRS and is now a board certified clinical sexologist with a doctorate from the Institute for Advanced Study of Human Sexuality, and a certified sexuality educator. Marylou has forged a career in human sexuality that began quite by accident and with a neglected population. She was watching a cable television program on sexual health that was focused on the Kama Sutra positions. When the narrator mentioned positions on the edge of the bed that would be good for people with lower back problems, Marylou wondered what people could do if they had problems other than with their lower backs.
At 3'11" she is aware of a variety of disabilities within the community of little people, and she knew just where to go for information about sex within that group. Her girlfriends. She asked what they did and how they did it. Turns out there were a lot of sexual issues, many of which had to do with accommodating range of motion, but no one was talking about it. Marylou is uninhibited, imaginative, and absolutely exuberant about a good sexual education.
She is perceptive with an innate sense of no-nonsense and a fabulous sense of humor. Marylou Naccarato is a gleeful one-woman cheering section for sexual joy. Listen to her talk about sex, disability, self-acceptance, her own beautiful philosophy of body-image, the love-bench and, yes, the velvet model of a vulva she uses to teach the language of sex.
Her love letter? She has a lot smart to say about that, too. The emotion in her voice when she says who will get a letter is a thing of beauty all its own.