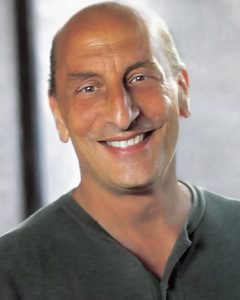 Talent, genetic good luck, commitment, diligence and knowing when to say "yes" was the right mix for Emilio Palame's success. When he was 7 years old, as the other kids were outside playing army, he was playing a piano he found in his neighbor's garage. Yes, he found the piano, but more to the point, the piano found him and set him on the road he was meant to travel. He says, "I was one of those kids who begged for piano lessons."
Emilio's life is beautifully choreographed, one step leading fluidly into the next from his childhood in a Sicilian family with a grandfather who played the trumpet, to his first piano teacher who got him to write his own songs, then singing with a band in the 6th grade. In high school he carted his aunt's Baldwin organ to play at YMCA dances and went on to earn his college degree in music theory and composition. As a college junior, he had the good fortune to have found a student run jazz ensemble program, and yes, he became the leader of that band and ran the whole jazz ensemble program working with some of the greats "Woody Herman, Stan Kenton, Count Basie, Maynard Ferguson and others. The beauty of that kind of jazz is in my soul"
At twenty-six he moved to Los Angeles where he knew only one person he joined for a couple of weeks in Palm Desert. Emilio said "yes" to the weddings and nightclubs and other casual gigs that followed, one booking leading always to another. He rushes through the next undeniably dramatic chapter of his life. "A few years after that I got the call to come play for Peggy Lee. A friend John Chiodini I had met at college had said let's hook up in LA. John had played with Arthur Fiedler and Maynard Ferguson and at this point was playing guitar with Peggy Lee who had gone through 3 piano players in 3 nights in a row. It was a challenge to work with someone with that sense or perfection. In early 80s he was playing at a club Nucleus Nuance co-owned by Herbie Hancock and a few others when I got a call at 1 a.m. from John saying 'how would you like to play with Peggy Lee tomorrow night?'" Emilio's stammering did not last too long. Ms. Lee had gotten rid of three pianists in 3 days. Emilio was number 4. It was a nerve-wracking failure rate, but his own sense of musical perfection was a match for hers, and after 5 or 6 years as her pianist, when Grady Tate and John Chiodini left, Emilio became her band-leader.
He recalls, "The Westwood Playhouse was a 450-seat theater with an intimate atmosphere. She had a quintet and stood in the crook of the piano. John, such a good friend, met me at two in the morning after my gig and showed me twenty-seven songs from the guitar book, and I had to get the basic idea translate that into piano. We stayed up all night and at ten the next morning went to meet with Grady Tate, great drummer. We worked it out. Miss Lee -you did not say Peggy- came at four in the afternoon. I had been up for almost 24 hours, and she told me a couple songs to play and said, 'See you tonight.' She loved the way I played and I stayed for 11 years." James Gavin's new book Is That All There Is, the authorized bio of Peggy Lee in which Emilio is quoted several times.
Hard to say when he knew he would not be pianist number four and let go like the other three. "She was very demanding in terms of whatever she wanted to do at all times. I got to be great friends with her. On the road every night after the show she would invite everyone up to her room for something to eat and to hang out. Her music was romance. There had to be a chemistry between us. Her music was all about sensuality. You could feel her requiring you to be with her – slow and sultry."
Emilio always had a passion for acting, and taking a leap from established success to the unknown, took courage. But, Emilio is a man comfortably in charge, so it is no surprise that as successful as he is in music, ditto in his acting career.
He has been about six years in acting. He and his son got a job with Nickelodeon to write the music for Ned's Declassified School Survival Guide a sitcom of one-hundred eleven episodes. This was a hit that played four or five times a day so Emilio had enough financial padding to start acting beginning with five classes a week so he could feel as confident with his body as an instrument in acting as he did with piano as his musical instrument.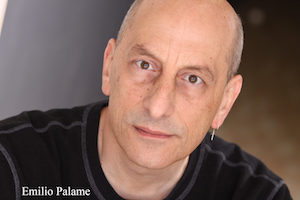 Expelled, in which Emilio played the principal, was the number one movie in the country when it debuted on iTunes "thanks" says Emilio, "to the young actors who have millions of followers."
"I'm a Musician and I'm Okay" is Emilio's one man autobiographical show that runs like a privileged walk through a personal kaleidoscope of the changing forms of his piano, his singing, his original compositions and laced with wonderful moments of his personal history as a musician, actor, son, husband, and father.
Emilio has just complete two new film projects. The first, a feature film "Prodigy," is modern film-making at its best, having been shot in two weeks and hit the final stages of post-production in les than three months. Emilio pays Colonel Birch, the military presence and overseer at the compound where a ten-year old girl is being held and studied for her telekinetic powers that have blossomed since she murdered her mother. Emilio says, "Picture the character Anthony Hopkins played in 'Silence of the Lambs' but played by a freckle-faced redhead," and adds, "The repartee between the psychotherapist Dr. Fonda (Richard Neil) and Ellie (Savannah Liles) is brilliantly written/acted, and the arc of the film will have you at the edge of your seat and filled with emotion… Because unlike "Silence of the Lambs" this film has an amazingly different ending – that will certainly leave you very, very full." He loves being Colonel Birch, an upright pillar of military authority who goes from strict and callous to something you will have to see for yourself after you are seated in the theater. The screening will be coming right up on July 10th in Los Feliz, California at the Vista Theater.
Next is "Hal" in which Emilio plays the part of an aging jazz musician who lives at an assisted living facility as he begins to lose his mind to Alzheimer's disease. Emilio says, "This is a wonderfully written script that probes the idea of the difference between what is our mind, and what is our soul. It shows that music, and the ability to play music, can stay with us much longer then the capabilities of our mind to remember even the most basic things. A beautiful heart wrenching love story of Hal and Alice, a violinist he meets, by the incredibly talented writer/producer/director/actress Alexis Rhee (Alice)."
Emilio does not stop here because, in short, he does not stop at all, so there is a work in progress with one of his co-producers Ferguson Sauve Rogan editing together the best shots, sound and presentation from the two performances of  "I'm a Musician and I'm OK" that will serve as a multipurpose tool to further promote the show, and the sizzle reel will be used to advertise upcoming performances, garner additional investors to make the show grow in scope and venue – and at the very least, to serve as a memento for my family. Definitely a love letter of sorts.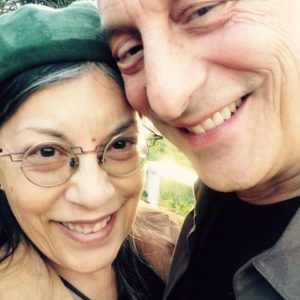 A love letter right now? His wife's name always comes first. Ellen, who has gotten him through so much. When he was on the road, Ellen did something remarkable. Something very creative, naturally. When he was in Japan for 30 days, she prepared 30 love notes and he had one to open every day. He says, "I did it for her last time she went to visit her mom. It is such a fun thing to look forward to and requires discipline not to open them all at once. It was always what she was thinking at the moment and helped me to feel she was with me and I was with her in her moment. She is an exceptional artist, fantasy style art, and embellishes the envelope. She un-focuses her eyes and does cross hatching and stippling and she does not know what it is as she goes it takes shape."
Emilio's memories of both parents are riveting so his voice is the best way to hear everything about who he is, his heritage, his family dynamic, where he has been, where he is going, the varying success he has found in the world of entertainment, and, force of nature that he is, his own significant part in music history.