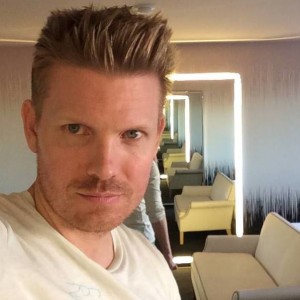 Actor and filmmaker Hunter Lee Hughes was a child with a grandma who drove him to and from auditions in her 1983 white Cadillac. She was his biggest fan. What a perfect start to a wonderful career in film. He was always very much at home on a movie set and says, "I loved the other kids, the make-up people and the creative energy. I felt alive, important and needed."
His first film, Haunted, was meant for a kid's headset toy and he remembers telling his mom that it was in 3D like Jaws 2 so he knew it would be a hit, but, alas, the company ran out of money and to this day Hunter has not seen that production. He got other jobs until puberty that came with, well, puberty, and a failed audition for a play in high school affected his confidence.  But college brought renewed focus.
After his grandmother's death, he chose to take her poetry collection home with him. It sat on his shelf for two years, and then came the day he cracked those books open to see some poems she circled, other's starred, and yet others had notes in the margins about people evoked as she read. He realized that she lived much of her life not as his grandma but as her own self and he wondered who that was. And, that is the basis for his soon to be released film, Guys Reading Poems, a strange tale, a mystery about a family who goes through trouble. No spoiler here, so you will have to see the movie when it is released soon.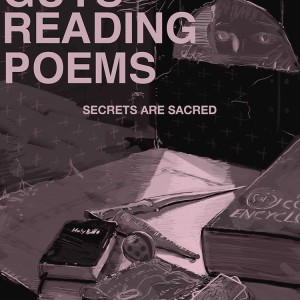 Listen to Hunter tell about his life, his family, his movie career, his drive to LA against the wishes of his large and close family but with the support and company of his father who understood the possible angst of turning away from taking a risk. Hunter's story is enhanced by his actual voice that carries with it an openness, a sense of family heritage, the joy of assessment, gratitude and a definite embedded smile.
Hunter's own history of letter writing to friends and family is touching and historically relevant as a reflection of the times. Maybe he will write one to his long-legged grandmother who did 200 sit-ups a day and chauffeured  him to auditions in her 1983 white Cadillac. Hunter found clues to who his grandmother was because she left notes in the margins of her poetry books. Would Hunter be leaving clues about this own life in his letters? Of course, and what a gift it will be someday to the person who finds them.