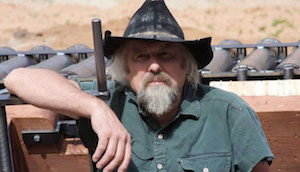 Flash, a sudden burst of light. Dictionary says so. Flash Hopkins, is more an ongoing blaze than a flash with his endless shifts and success in creative direction. You may know him as  co-founder of the Burning Man, the world's largest art festival that ends each year with a now-famous flash of its own light. That accomplishment alone would be enough to guarantee a place in the history books, but there is not just one past accomplishment for Flash Hopkins. He is also an artist (who helped install Defenestration, a work by Brian Goggin ). Flash is a botanist, a Discovery channel television host, an arachnologist (yes, spiders), an artist in residence for the San Francisco Recycling Center and more. Find what motivated Burning Man even before it was a festival of temporary artwork, when it was a few people on the beach that grew to last year's crowd of 87,000 people. Endless layers of tasks and responsibilities.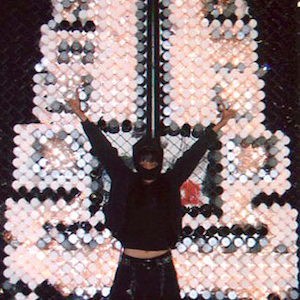 Flash is cheerfully fearless, enormously educated, and seemingly bottomless when it comes to talent. Newest burst of light from him? He is now in rehearsal for playwright Pamela Holm's Lovesick; the cat allergy musical, a work that makes him laugh even in the telling. And, yes, he sings.
Best to listen to Flash Hopkins tell his own story because he is an incomparable raconteur, a candid historian who will tell you things no one else has bothered to tell, and the fun in his voice is totally contagious. The man is intelligent fun from hello to see-you-later.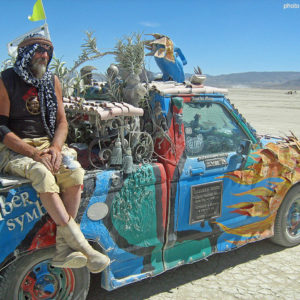 His love letter? Not one to count on the internet for communication (that's right, you cannot email him), Flash talks about letters he has always written. But as he is a direct descendent of one of the signers of the Declaration of Independence and another ancestor was the man who opened the first bar in Rhode Island, he is in a position to write a couple of significant historical love letters. His history document in his own hand, a gift for today and for future generations.