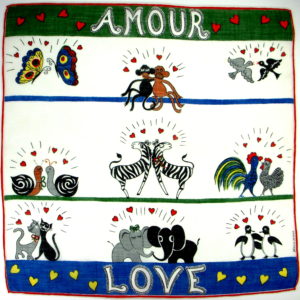 You thought handkerchiefs were for blowing noses? Okay, they did eventually devolve into that position but only after having enjoyed a centuries-long and glorious role in society as the elegant way to communicate. They were carriers of important messages of love, lust, flirtation, status, social history, and more. Ann Mahony is, by profession, a hand-writing analyst and an author on that subject, so it should come really as no surprise that she is also an authority on the history of the handkerchief and interpreting the actual message embedded in the various embroidered cursive writing and pictures.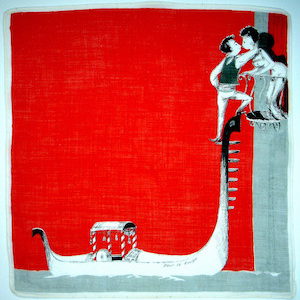 Listen to Ann take you through the magnificent history of communication via handkerchiefs. You will learn the fine points of how they were used by both ladies and gentlemen of high standing, their importance as traditional gifts, and how they became, alas, the rag in the pocket of schoolboys. Ann has a way of bring into view what may be hidden to most of us, which is why she is equally effective at forgery crime detection and romantic sleuth with an eye toward romantic intentions. Pure delight she is. I was stunned by all I learned, and I am guessing that you will be, too.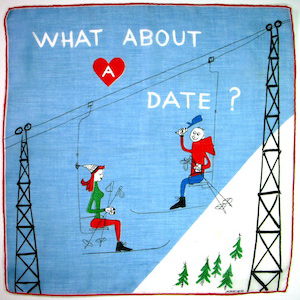 For more of what Ann knows about handwriting, you are welcome to visit her website. And, for the joy of it, take a look at her seemingly endless world of handkerchiefs and more pictures. So much fun.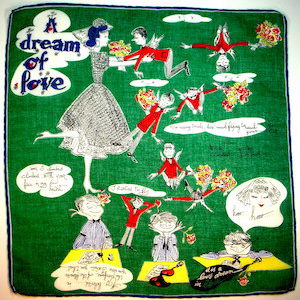 Her love letters? Well, as Ann says, "Who could imagine that a simple square of cotton or silk could hold memories of sadness, loss, joy, hope, happiness and love in their evanescent folds?" Who, indeed.