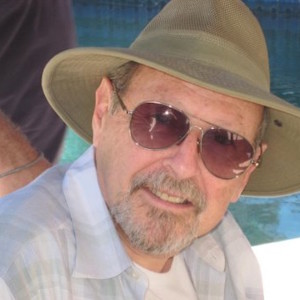 Hank Berman, a San Francisco marriage family and child therapist, has some interesting light to shed. On so many things. He is a tri-lingual hearing son raised by two deaf parents, was a pioneer of the psychedelic 60s, took part in teaching Koko the gorilla to speak English, has traveled extensively, and knows how to live in gratitude.
Having been raised in a New York tenement building he was surrounded by English. Yiddish he learned from his grandparents. Hank talks about cultural differences between hearing and deaf communities, about some lovely nuances of deaf life, about getting a telephone he wanted for his Bar Mitzvah and two weeks later giving it up, about wanting to blend in and fighting kids who mocked his parents, and about the ultimate early realization that he got something extra as the child of deaf parents. He talks about the insight, empathy and expansion of humanity he learned from life in the 60s as one of the psychedelic pioneers.
His love letter? He always wrote letters to his parents when he traveled so they would not worry about him, and as an adult got to take a look at his younger self via those letters to his parents. Looking ahead, he says his daughters warrant a love letter from him. As does his wife, the light of his life. Hearing Hank talk about his life and the value of his accumulated experiences in a voice filled with spirit, candor and humor is a real uplift.