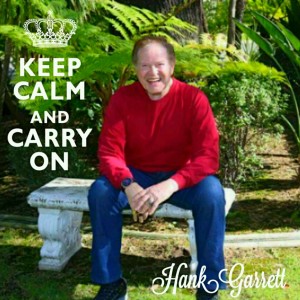 You most likely know Hank Garrett from the popular 60s NBC sit-com "Car 54 Where Are You?" in the role of Officer Ed Nicholson. What you may not know is that it would be hard to conceive of a fictional character that comes close to the drama of Hank Garrett's actual life.
He was raised in Harlem, and despite his parents' own barely scraping by, his father, who was in the US illegally, adopted two of Hank's classmates both Italian immigrants. Hank had four last names on his birth certificate, confusing to say the least for a boy who wanted to know exactly who he was. He is a champion body builder, Marshall Arts master and, for a time, was a professional wrestler named Hank Daniels Minnesota Farm Boy, particularly odd since he had never seen Minnesota or a farm. Add to all this that he was, for a short time an actual New York cop.
His being bullied came to an end when he learned to tell jokes to save himself from beatings, but it was Sammy Davis Jr. who turned Hank's life around. Having made his way with friends to the Catskills, he was helped by some of the great performers, became a social director, a comedian (storyteller more accurately) and then he got to Los Angeles. Sound complicated? Tip of the iceberg, folks.
The details of his days from Harlem to Hollywood, from anger to peace and always from from funny to funnier are riveting and worth hearing in his own voice not just because Hank is a consummate, charming, candid storyteller, but for the significant chunk of American history embedded at every turn. And, yes the book is in the works. Stay tuned.