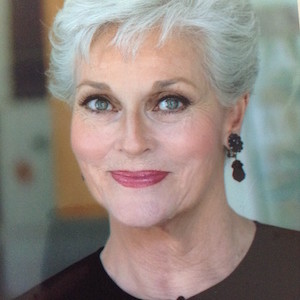 Lee Meriwether was simply minding her own business one fine day and found herself on the road to becoming Miss America. Given image she had of herself as a young girl, gawky with big ears, and snaggle-toothed, entering a beauty pageant was nothing she had ever thought of doing. She recalls walking to class at San Francisco City College one day, arms laden with record albums for a project, when a dear friend asked her if she was going to do a record pantomime for "the Miss San Francisco thing." She had no idea what he was talking about.
Without her knowledge, she had been nominated for Miss San Francisco by a fraternity, whose members apparently did not see that she was gawky with big ears and snaggle-toothed. She declined. But her father, a man she loved and trusted without qualification, checked and found it to be reputable, so with his assurance, her life changed. She accepted. And, then she prayed.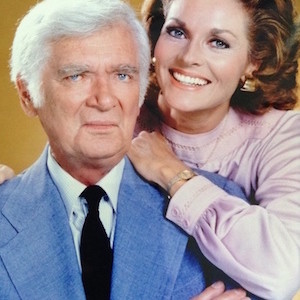 From "no thank you" to "Here she is, Miss America" was a journey filled with stunning dramatic success but almost halted completely by the sorrow that struck her when her father, at the age of 48, died. Lee talks about her life in and out of pageants, the exceptional people of the Miss America pageant, what it means to be Miss America, her acting career and the people she worked with, her children and her current projects.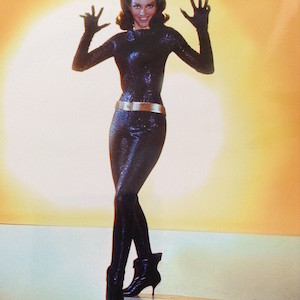 A life as complicated, beautiful and successful as Lee Meriwether's is best heard in her own modest, gratitude-filled voice. Lee Meriwether is and always will be Miss America. Really. There is no such thing as "was Miss America 1955." It is a title that stays forever.
Her love letter? Well, she says her handwriting is illegible because of the elementary schoolteacher punished the whole class for misbehavior by not teaching them to write with a pen. With so many beloved people in her life, we hope she may still give it a try.