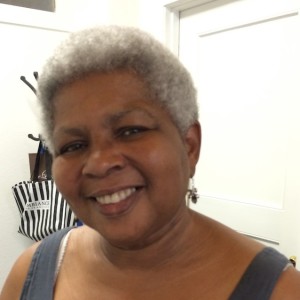 Joan Gray is, in the world of caregiving, a wizard who knows how to strengthen weakened people, how to encourage surrender to her care, when to say "yes" and how to say "no" and all in a way that leaves people feeling in charge of their own lives just at the time they are losing power. Even the terminally ill and bedridden who cannot take care of their own basic needs know they are in safe and capable hands. Joan knows that every day of living is a day that can be filled with joy, peace, family and friends. She is an emotional fortification for families who are not sure how to behave in the face of illness. She is ever ready to give gentle lessons on how to say goodbye at the end of each visit without fearing it as the last goodbye.
Treating the ill as if they have already died serves no one, not the patient, not the family and certainly not Joan who is a life force all her own and is on duty to make people feel better. Because she never loses sight of the accomplishments and talents of her charges, so she is able to use their achievements to help her help them.
Joan was a newlywed when her mother and husband died within five days of each other, so understands firsthand what grief does to people; the misery of it and the process back to life with the living. She talks about her life, her son and daughter-in-law, her gorgeous and talented granddaughter, her work, and what it takes to see people all the way to the end.
Because she knows there is often no good reason for the ill to deny themselves the joy of exploring the world, or to miss family reunions and celebrations, traveling with the frail and ill has become one of her specialties. To listen to her tell her story in her own voice is to understand the compassion, wisdom and cleverness required to take care of those who, for a variety of reasons, cannot, either permanently or temporarily, care for themselves.
Her love letter? Maybe to someone gone, maybe to someone still with us.