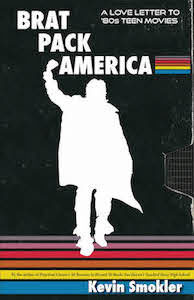 Maybe it was Kevin Smokler's culture-enamored parents and academic environment that planted the seeds of love for his own societal milieu of the 80s, the movies that took perceptions of teenagers into a new realm. Brat Pack America as a love letter to those 80's teen movies tells the story of over 55 films in an entire decade of American history and have it all hang together.
Kevin says he does not have the academic rigor to be a historian and he has no interest in gossip, but Brat Pack America tells the story in a voice saturated with emotional participation in an epoch that changed for whom movies were made. He was 18 before he realized he could go from Michigan to an actual location where a movie was made. Hello Doc Brown's house from Back to the Future; Kevin was on the road to the realities of movie-making.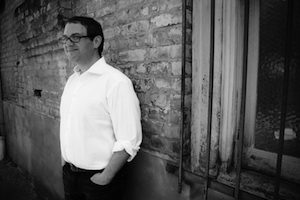 Kevin gives credit to Breaking Away (1979) as the transition film to the 80's and the phenomenon of young people telling their own stories. He takes a look at American Graffiti as a vehicle of nostalgia for adults, and talks about movies that are the center of their own stories- the 80s movies and how with Star Wars, Jaws, Pretty in Pink the audience became suddenly ten years younger. This is a a book about people you know, but with facts you may not, about movies that were apocalyptic vision of what it was like to be young in America, in a country that does not like you, does not want you and thinks of you as a fugitive from justice.
Just as an interesting bit of (not at all!) trivia here, do you know who was the first adult in history documented to have lamented "kids today!" ? Kind of a shocker, really.
Kevin's parents' reaction to this era as they were living in it and looking back via Kevin's heart and work, and the death of John Hughes? Fascinating yes. Surprising? You decide.
To hear Kevin's expertise about this era is a valuable and absorbing American history lesson, as well as an insightful perspective on cultural fears and addressing them. Nonstop compelling. Yes, this book is, indeed, a praise filled love letter written by one of the best.