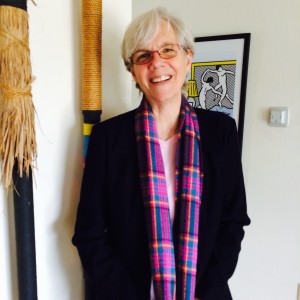 Lee Gant. That should actually do it. Just her name. And for those of you who know her already ether personally or through her book Love In Every Stitch; Stories of Knitting and Healing you already know what that name carries with it.
For those of you who have not yet had the joy of meeting Lee, here is a remarkable opportunity for you to hear her story and how she came to be, after too many years of torment and addiction, the knitter, the artist, the authority, the teacher, the designer and the healer that she is. She was, one not so fine day, in the midst of interlocking crises and simply on the way to hunt up some cigarettes when two women invited her into their knitting store and changed her life.
It is no surprise that Lee has turned to the art of knitting as a large part of her own healing, and no surprise that she is able to use this craft to lead others to a better place. There is the mathematical orderliness of it, and as the careful knitting of separate strands makes a solid object of beauty and warmth, Lee has taken the frayed strands of her own life and woven them back into something solid and beautiful. Her story in her own voice is best for the candor and humor that underlie an unimaginable journey.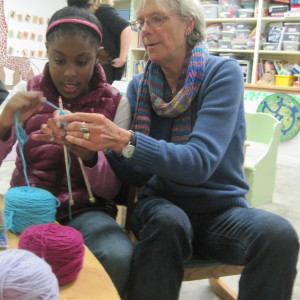 Her love letter? As with most people there are so many possibilities. People who helped her with their gifts of trust and love, people who hindered her with abuse and negligence, her children whose love has seen her through some frightful and frightening times, people who come to her knitting shop to learn the craft and share intimate stories of knitting and healing. And, there is Lee herself who deserves a love letter from, yes, Lee herself for the strength and extreme emotional generosity as well as the sum total and variety of miracles she has fashioned in this world. Maybe she will do them all.