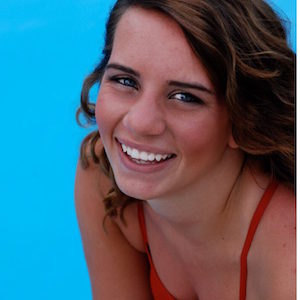 Lizzi Smith is, pardon the understatement, a swimmer. Silver and bronze medal winner at this years Paralympics in Rio. She was 4 or 5 when she first took to the water and saw the "fun taking on the challenge" and wanted to be the first to put her face in the water and blow bubbles. In those two phrases, "fun taking on the challenge" and "wanting to be first" we find the makings of a champion.
Listen to her talk about being a 7-year old in serious practice, why she quit and what bribe got her back into the competition water. Having been born with one hand is simply a part of her makeup and not a disability at all.
When she was 12, the Disney channel featured Lizzi's close friend, the multiple gold medal winner Jessica Long swimming with no legs. Lizzi googled the Paralympics ,"saw it saw was a thing," and the champion in Lizzi took serious hold. She found what the world records were and what it would take to go to the games. Although she knew her 12 seconds off the American record was a lot in the competitive world of swimming, to her it was a sign of ability and she was excited enough to shift into high gear. By the age of 15, she had broken all the records she had been looking at it.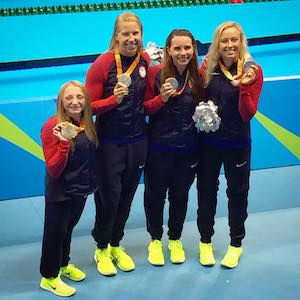 To hear Lizzi talk about the real meaning of victory and defeat is the real lesson in what it takes to be a champion. Now fluent in the second language of swim competition, including the compelling 5-minute rule and the rating system of various disabilities based on how much of a limb is missing, she says, "Sometimes arms amps have the advantage, sometimes leg amps."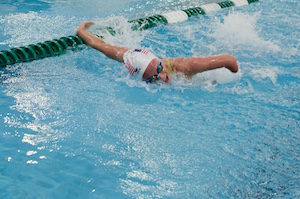 The day she won her silver medal was very emotional. "It is hard to taste it once and not go back." Never one to turn away from a challenge, Lizzi will, in her quest for new ways to keep her strength at its maximum, swim in the SF Bay despite the daunting promise of bone-chilling waters. On the comfier side of her life, she is, while developing her career as a graphic designer, staying for now with her uniquely talented (of course) older brother Mickey, from whom she has learned some valuable lessons.
Her love letter? So many choices when so many people have presented her with so many opportunities. We here at Love Letters Live hope she writes them all and leaves a trail of her history as she moves ahead in her life as a champion.