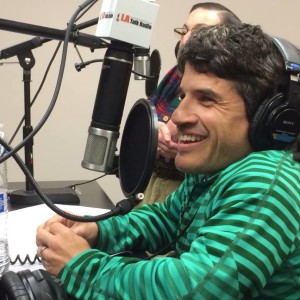 Mark Povinelli is a forceful, smart, emotionally comfortable, and charming man with a wonderful sense of humor and of who he is.  He is a loving husband and father. And, he is an actor you most likely know from his extensive film, television and theater work spanning 20 years.
Even thought there is no standard path to acting, as a man of 3'10" his own journey stands out even a bit more from the usual. He realized this difference meant he was, so to speak, on stage all the time. People always looked at him. His first stage appearance at the age of 7 was a 2nd grade talent show for which his mother dressed him with a blond wig and a lollipop. Yes, of course, Shirley Temple. Could he dance? Could he sing? Maybe, but the draw, he thinks, was something totally different. Performing was an eye opener for Mark who saw that on stage he was in charge of who was looking at him and why. He could make people cry. He could make people laugh. Very powerful realization.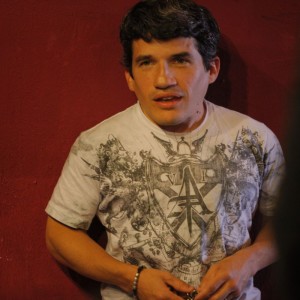 Mark talks about his life, his work, what profession he would have chosen had acting not taken hold of him, as well as the drawbacks and advantages of his size as an actor in the film industry. He talks about how he met his wife, his love for his family and why being a father is his real job. What was it like to have been the only little person in his social circle until he went to his first Little People Convention and found that his size did not make him special at all? Listening to him talk is an adventure where great theater and personal generosity intersect.
His love letter? Maybe one to Reese Witherspoon for her role in making him so at ease in doing Water For Elephants. Maybe his brothers? Mark lives in a loving safe world of people who have been important in his life, so it could be to anyone and more than one.