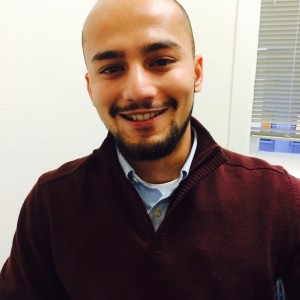 When the Taliban took over, four-year-old Muadiq Bidar and his immediate family fled Afghanistan, making their way to a Pakistani refugee camp. For the next several years Musadiq spent 12 hours a day making rugs. No school. Not what a childhood should be. And yet, what his parents gave him was somehow exactly what a child should have. Late every evening, after everyone was finished with a day's grueling work, his mother and father sat the children down, told them that education was critical to a good life, and then taught them everything they knew night after night after night – basic math, history science.
Musadiq talks about how he and his family got through these years with hope and love as their guide, how they made it to America, and the long and the short of it is that in the hands of the strongest, most loving and intelligent parenting, hope is never lost. Success is around the corner.
Listen to him tell his story about his becoming American, about starting school in the 6th grade and how he succeeded so well that he got a scholarship to an exclusive high school. Listen to him tell how his mother walked him to school every morning at 6, held two jobs to put food on the table, and went to school at night to learn English. Musadiq did not simply adapt to American life, he embraced it wholly, and at every turn, he fulfilled his potential with bravery, love, gratitude and the confidence his parents gave him.
And, then listen to  Musadiq read the love letter he wrote to his parents, not simply a letter of thanks but a letter of specific memories followed by the promises to keep them ever safe as they did for him when political upheaval tore them from the life they knew and trusted. This exquisite letter, by the way, he wrote in English, his third language after Farsi and Urdu. Musadiq has just graduated from George Washington University and is working as a journalist for CBS in Washington DC.
Musadiq is not just living the American dream, he is the American dream.