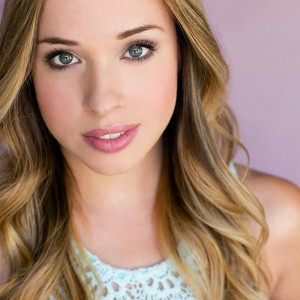 Natalie Lander comes from more than a long and charmingly complicated line of theatrical talent; she comes from a long line of love for that family, and you can feel it with every word she says about them. Her family is, in her words, "an interesting melting pot of performers and industry people. My mom married my dad, an actor, David Lander who played Squiggy in Laverne and Shirley. My mom grew up in an entertainment household, not an actress, but her father was Freddie Fields, a big agent who handled Judy Garland and the rat pack. He was married 4 times, once to her mom's birth mother, Edith Bellows, silent movie star, did over 70 films by the time she was 18. His second wife was Polly Bergen so my mom called her mom and I grew up with her as my grandma."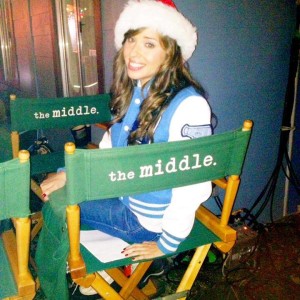 No wonder she was struck very young with a passion for being creative. She beams as she says her dad is her favorite person on the planet and talks about what he is doing now. You might wonder how Natalie, a deeply sweet intelligent young woman plays such a convincingly mean teen as she does in The Middle? She has an clear answer to that. Listen to her talk about her life, growing up with a normal childhood at the insistence of her parents, the specifics of her parents and grandparents, what she did when she first saw her dad on television, how she got started, her work so far, the movie in progress and the writing and producing (survival guide for teens). Well, she is immensely talented and not someone who sits or waits, so, of course, the list goes on.
Her love letters? Lots of them! Thank you notes she loves writing and makes rather of an art of them. Her enthusiasm over them is just one more example of her energy and gratitude. Natalie is a total gold-star woman any way you look at her.