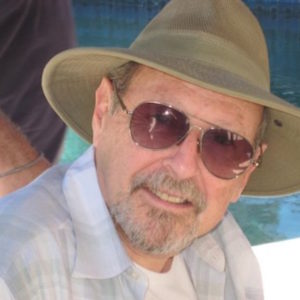 The night of the second debate between Clinton and Trump is a good time to listen to Hank Berman, psychotherapist with a practice in San Francisco, speak about the kind of trouble we are in as a nation – disillusion, ongoing perceptible unraveling of the ties that bind, non adherence to structures and rules, and a waning sense that we are one nation. What damage does it do our children to grow up in the face of extreme disrespect and acrimony?
People are unified when there is a bombing, in the face of disaster, unified in the negative rather than the positive, not a healthy link. Hank talks about the malaise and disenchantment in the face of runaway greed that is cutting a swath through our moral fabric. Wells Fargo has been caught with its pants down in a scandal that top echelon executives hold to their assertion that they knew nothing, and there is no incentive not to lie.
Listen to Hank talk about how critical it is that schools, as they once did, teach critical thinking so that we as a citizenry can discern insanity from reality. Critical thinking, the antidote to brainwashing. He talks about the simplicity of turning the masses against their own best interests by creating an enemy within and without. How does the news industry create foster and sustain a level of fear such that political instruments can be put into place that take away our civil liberties and leave us smiling? He talks about the winds of evil change sweeping anew over Europe and the destructive relationship between big business leadership and government.
And, grim as all this seems, hope is around the corner if we take conscious charge. There is something very comforting to hear from a psychotherapist that there are possibilities for repair. Hank gives parents power to take charge by making a commitment to counteract messages of avarice, power to stop passing this mentality on down the line causing damage to children and grandchildren. Parents, he says, have to work twice as hard to provide a countervailing message, but we must teach children to share, to be nice, and to care. Best to Hank tell it, not just for the gripping history lessons, but for the voice that carries humor, benevolence, faith in humanity and a respect for the strength we have if we care to use it.