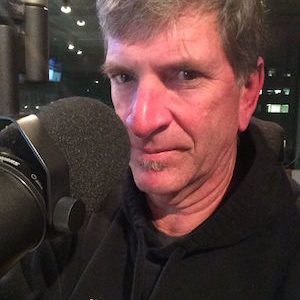 Because Peter Finch loves telling significant stories and does it with insight and a contagious humor, he has enjoyed a long and successful radio career. He was, for 18 years with KFOG, 3 with KGO, and 4 months after being inducted into the Bay Area Radio Hall of Fame, he was out of work. Changing times. Undaunted by challenges as he is, Peter marched right on and founded The Finch Files:  Stories from San Francisco and Beyond, where we may keep up with consequential moments and meaningful trends.
As the father of a son with autism, Peter is no stranger to consequential moments, every day being filled with them from the time he was a new parent learning about autism. Listening to him talk about his son Davis is a lesson in parenting at its best. Davis, on the autism spectrum, is very high functioning with remarkable talents. Peter says with clear admiration, "He is an amazing kid in so many ways. He has an amazing memory. He is a Giant's fan who remembers specific and significant games of long ago. He is like a human GPS and has a good sense of humor. He is a good writer who understands the needs of others." Listen to Peter talk about being first time parents of a son with autism, about the challenges that are blessings, about the silver lining of going from tolerating to appreciating and about Davis's work at the horse rescue ranch where he checks on the horses, writes grant proposals and has, as Peter says, "found his tribe."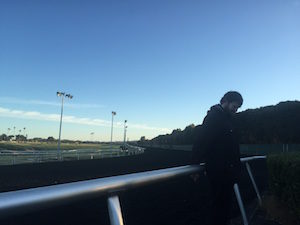 Peter talks about how people react today when they see someone behaving oddly in San Francisco, yes, just part of the rich human pageantry. He offers insights into what happens to special needs children on the death of parents and the role of siblings of special needs children. He knows being the sibling of a special needs child was tough for his now 24 year old daughter Julia, who has a double major in theater and psychology, is finding her way in the world of acting and now looks out for her brother.
You can hear the combined power, easy love, high regard and compassion in Peter's voice when he talks about Davis, the little boy who insisted on being given exactly 27 kisses at a time. His love letter? Or letters? Needless to say, very moving choices here as he realizes he has a lot of love letters to write. His list of candidates is a drama worth hearing in itself and that realization, like everything he says is best heard in his own voice. Fatherhood at its best.