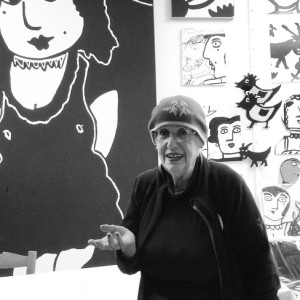 Toby Klayman's life has been and still is one of constant pivotal decisions. She seems always to have been steps ahead of the crowd with her unique, firmly held and life-changing viewpoints. You may remember her declining her parents' invitation to make a "good" marriage, her standing firm in her decision to be an artist, her move to New York, her experience as a young unwed birth-mother who placed her beautiful daughter for adoption after 5 days, the letter of regret she wrote to the baby she held close in her heart for 27 years when she legally adopted the baby she gave birth to so they could be mother and daughter again.
Toby is back to talk about other essential decisions such as moving her community college art classes to Fort Mason when it was nothing more than a forsaken US Army post and seeing the profound value of computers and pushing to install the first one in Fort Mason despite the resistance of other faculty members. She talks about her years of teaching not just fine art but the importance of giving her students some surprising practical and hi-tech tools so they can live successfully as artists.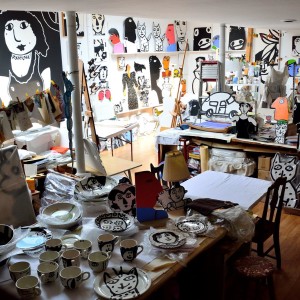 She wants her students to shine by heeding the call of their own passion over paying attention to what others say or require of them. Toby Klayman is totally adaptable and up on what's up in life, and, because she knows how to see the value of things as they come down the pike, snapped right into social media to reach a world-wide audience. Listening to her talk is a lesson in what it means to succeed.