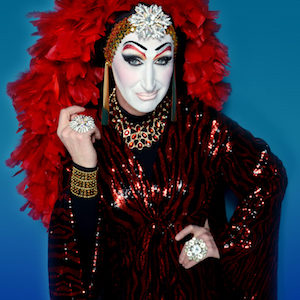 Sister Roma is a handsome, svelte, intelligent and educated man who, as a member of the Sisters of Perpetual Indulgence, transforms, like Superman or Wonder Woman, dramatically into someone visibly valiant when on duty. His mission as a Sister is to feed the hungry, be caregiver to the sick, take a role as community leader and civil rights activist, be involved with youth and the arts and raise money to benefit those living with AIDS. The Sisters, by the way,  were the first group long ago to produce a pamphlet on safe-sex practices to help reduce the rising epidemic that was destroying lives.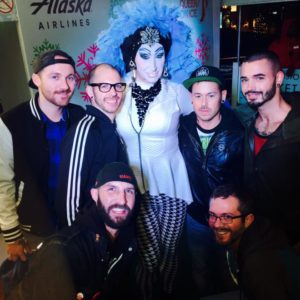 It was in Cedar Rapids Iowa 38 years ago that a man borrowed nuns' habits for a production of the Sound of Music, and moved habits and all to San Francisco. And there you have the start of the Sisters of Perpetual Indulgence, a brave and dramatic to their core group who wanted to shake things up a bit so appeared here and there in costume, drawing flabbergasted crowds, at which point these fellows realized they had the power to get something done.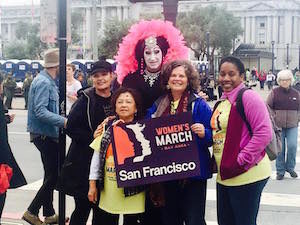 About him? He laughs as he says he is his own favorite subject. Good thing, too, because hearing his story in his own voice is a candor filled joy. Roma was adopted from a Catholic adoption agency and raised Catholic in Grand Rapids Michigan by a mother who was always supportive of who he was. He had a lovely childhood and was easy to love, was class president of his high school all four years. Double major in business and psychology has held him in good stead in both is work life and his volunteer life as a Sister of Perpetual Indulgence.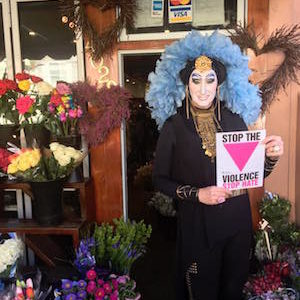 How did he get drawn into the Sisters? In a flash when a nun/showgirl/clown beautiful and gregarious burst into the bar and called out his name that was then Michael. Yes, it was Sister Luscious Lashes, someone Roma knew but had never seen in full regalia, and in that moment Roma knew this was a life meant for him.
After 30 years serving the community as a Sister, the name to which he answers is now simply Roma. His recollections of how he was perceived as a gay young man in Michigan and his memories of San Francisco during the start of the AIDS epidemic as well as the role of Gay Pride in his life have merged into a history lesson all its own. A history best heard in Roma's own voice for the moments of sweetly wicked wit braided into the serious, smart, funny, theatrical and selfless business of being Sister Roma. She is having a fabulous time in life and the fun is thoroughly and beneficially contagious.
And now? There are over 60 Sisters in San Francisco, and there are orders on four continents – over a thousand nuns worldwide. All very richly and dramatically costumed to reflect their location. And, what is a nun-bun? He says about the Sisters, "They are popping up all over the US, a nun on every corner – Like Starbucks."
If you want to take part in their most iconic event, Easter is coming so you can join the ten thousand people who will be attending their Easter Sunday in Golden Gate Park with something for everyone starting with a children's Easter and moving forward to include the adults culminating in the not-to-be missed Easter Bonnet contest of spectacular original creations. Roma says bring blankets, kids, friends, cameras and a picnic with The Sisters, who are, by the way, perpetual joyous indulgence with a purpose.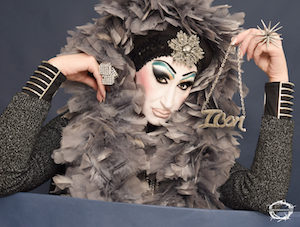 Love letters? Yes, indeed. He says it is a little embarrassing to admit his fan letter. Embarrassed? Fan letters are an elegant genre of love letters, and he should be so proud of himself for following through on his desire to express his admiration for this particular actress. Who it is I never would have guessed. Oh, and there is one more very creative historical letter he could write, and we, here at Love Letters Live hope he does.