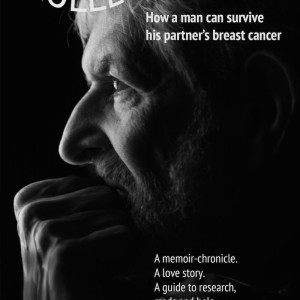 Woody Weingarten is a survivor of his wife's breast cancer. From the moment of her diagnosis, she had to struggle through the fear and confusion of what it meant, what to do first, what to do next and what were her options. So did he. Her goal became survival. So did his.
Not so recognized an issue is that for every married woman diagnosed with breast cancer, there is a husband who has to survive it as well. He has to conquer his inexperience and survive his own terror in order to be a strength to her. He needs patience and insight and practical information about cancer, resources, research and treatment options. He needs to be an emotional tower of strength who knows what his wife wants of him. This is a very tall and sad order. And, finding support for men who are not used to being reactive is hard. Hard to ask for help in a time of private anguish, hard even to put the questions into words, and, until now, hard to find the resource.
Now there is help. Woody's book Rollercoaster: How a man can survive his partner's breast cancer is that help. The book began as Woody's personal journal, but when he saw the information in it, he realized it belonged in the hands of other men who were on this same rollercoaster without assistance. Rollercoaster is a wonderful hybrid geared to guide men through what they may expect. It is a memoir, a love story, a research guide, a blueprint for some realities of chemotherapy and medications. It is emotional support, and on the whole, it is a story of survival and romance.
Woody talks about his own journey through his wife's cancer, how he knew what she wanted of him, how she helped him through first her cancer and then his, and how they planned, event by event, for a positive treatment-free future. Woody not only developed the strength to lead his wife to safety but, as the facilitator of Marin Man to Man, to be the safe haven for other men who are facing the same challenge of a wife with breast cancer. His love letter? Many.